The Board Game House – New to Town!
The Board Game House is a unique venture in the core of downtown Nanaimo. We're kind of a board game store, kind of a café, and 100% locally owned and operated. We have over 250+ games of all types and ages. This new attraction will be a hit for all ages. Bring your friends, hang out, and play a board game or two while enjoying a delicious snack or beverage.
Pay $5 (Kids 12 and younger $2.50) and you can play as many games as you like, as long as you like.
Game time is free between 12:00 – 2:00pm* with the purchase of sandwich, wrap or salad & drink.  (valid on Tuesday through Friday only)
*Regular Admission fee applies after 2:00pm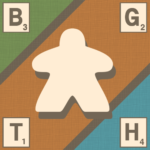 Address: 411B – Fitzwilliam St, Nanaimo, BC V9R 3A9
Phone: 250-703-1669